Cate Le Bon
WED JAN 15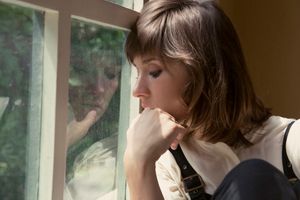 / OFFICIAL WEBSITE / MYSPACE / FACEBOOK
Her first album Me Oh My was released on Gruff Rhys's Irony Bored label in 2009 and was followed by Cyrk (OVNI/Turnstile) which was released to widespread acclaim in 2012 and saw her play live across the world, including being invited by St. Vincent to tour the United States. Le Bon has been a frequent collaborator, she sang the duet "I Lust You" with Gruff Rhys on Neon Neon's debut album Stainless Style. "4 Lonely Roads", a forthcoming track on Manic Street Preachers' Rewind The Film album features Le Bon on lead vocals.
Kevin Morby (of Woods and The Babies)
/ OFFICIAL WEBSITE / MYSPACE / FACEBOOK
Harlem River marks the solo debut of songwriter Kevin Morby. Known for his work as the singer/guitarist for the Brooklyn band The Babies and bassist for Woods, the Kansas City native and new Los Angeles resident, calls the record "an homage to New York City," his adopted home for the past five years.
Pree
After touring for two years with Le Loup, guitarist May Tabol returned home to launch a new project with a close group of friends converging in the DC arts scene. Now playing as a four-piece, Pree combines a wide variety of folk instrumentation with electric and digital elements to create a unique sound brimming with layered melodies and contagious energy.